Daily shopping is facilitated by small convenience stores that can be found almost everywhere. Most of them are open from 7 am to 11 pm. 
There are also several supermarkets in Agadir (Asswak Assalam, Marjane, Carrefour, Atacadao, etc.):
Marjane Founty: 09:00 am –10:00 pm

Aswak Assalam: 09:00 am –10:00 pm

Carrefour Market: 09:00 am –11:00 pm

Atacadao: 07:00 am –10:15 pm
While you are in Agadir, you probably don't want to miss visiting Souk El Hed, the largest Souk (authentic style market) in the region. You can basically find everything there: food, plenty of gift shops, handmade and artisanal products, fruits and vegetables and most importantly Argan oil and products! Souk El Had is open six days a week, except on Mondays.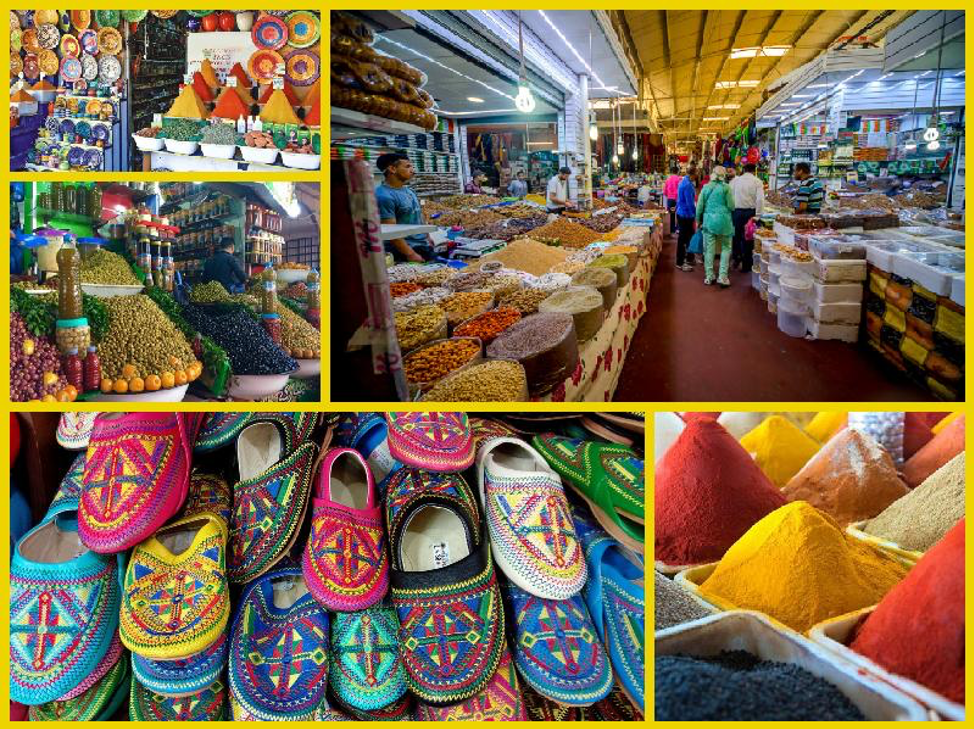 Doors n° 1 to 3: Fill up on vitamins and take advantage of the freshness of the local products, which taste as good as they look when you see them on display.
Doors n° 6 to 10: Dozens of modern shops are available to you as well as traditional fashion boutiques and craft shops.
Doors n° 11 and 12: At the carpenters' workshops section, a delicate fragrance of cedar floats over the premises. The carpentry sector of the souk is the ideal place to perfect the decoration of your home.