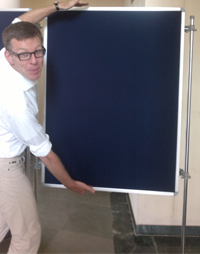 Poster presentation guidelines:
All posters should be prepared in advance and brought to the conference by the presenters. The conference organizers are NOT able to receive any posters by mail in advance, print or transport posters.
There will be limited facilities on-site for printing posters.
Each poster should be no larger than A0 paper size measuring 84.1 cm (width) × 118.87 cm (height) or 33.1 inches (width) × 46.8 inches (height).